In a ceremony held this Wednesday, May 24, at the Main Hall of the Chamber of Deputies, in Brasília, the Mixed Parliamentary Front to guarantee the right to identity (FrenID) was officially launched. According to Federal Deputy Flávia Morais (PDT-GO) who is the coordinator of the front in the Chamber, there is a desire for FrenID to facilitate activities with the objective of guaranteeing access to identification.
"Today we are launching the Mixed Parliamentary Front to guarantee the right to identity, which is very important. Today we have, at the national level, a national identity that is an innovation and that reaches some states. What we want is precisely to work so that all people, all Brazilian men and women, can have access to their identification. This is a guarantee of rights, it is citizenship", commented Congresswoman Flávia Morais.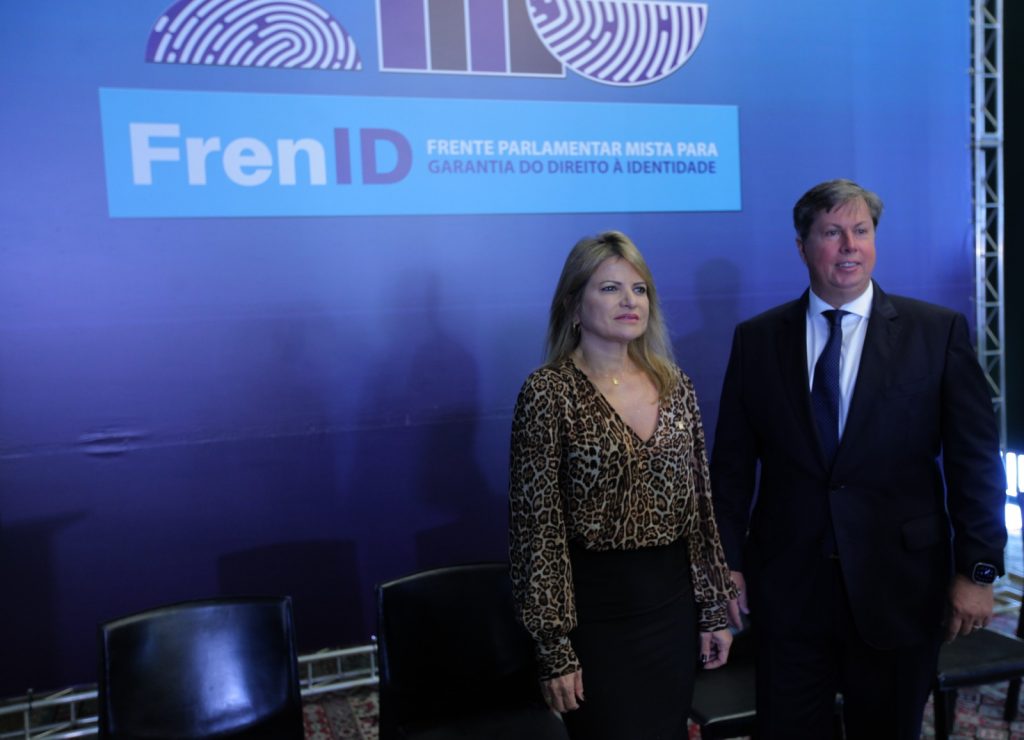 For the CEO of the International Institute of Identification (InterID) and Executive Secretary of FrenID, Célio Ribeiro, guaranteeing the right to an identification document is important, but the Front will not limit itself to that.

"We want to work for Brazilian society. We want to represent civil society within the National Congress, before the Executive and with the Judiciary. Our mission will be to bring to every Brazilian their greatest instrument of citizenship, which is their identity card, but we are not going to limit ourselves to that. We need to do more, we need to build legislation, have rules, have norms in which every Brazilian is treated with respect and dignity, and the parliamentary front with the support of InterID will take care of that", he highlighted.

The event was attended by the General Coordinator of FrenID, Deputy Flavia Morais, and the Executive Councilors, Federal Deputies Hugo Leal (PSD-RJ), and Geovânia de Sá (PMDB-SC), in addition to other parliamentarians. Also present at the launch of FrenID were representatives of the Civil House of the Presidency of the Republic, the Ministry of Human Rights and Citizenship, the Ministry of Management and Innovation, the Ministry of Justice, the Federal Police, among others.

In addition to these, the president of the National Council of Directors of Civil and Criminal Identification Bodies (CONADI), Antônio Maciel Aguiar Filho, several directors of the Identification Bodies of the federative units and representatives of various sector associations and private institutions that support the event attended the ceremony of the theme.