This Wednesday, August 30, the date marked as the International Day of the Missing Person, the Joint Parliamentary Front for the Guarantee of the Right to Identity (FrenID) promoted a Public Hearing with the aim of debating Brazil's Identification Program. The main focus of the meeting was neonatal identification and the fight against the abduction of children and adolescents throughout the national territory.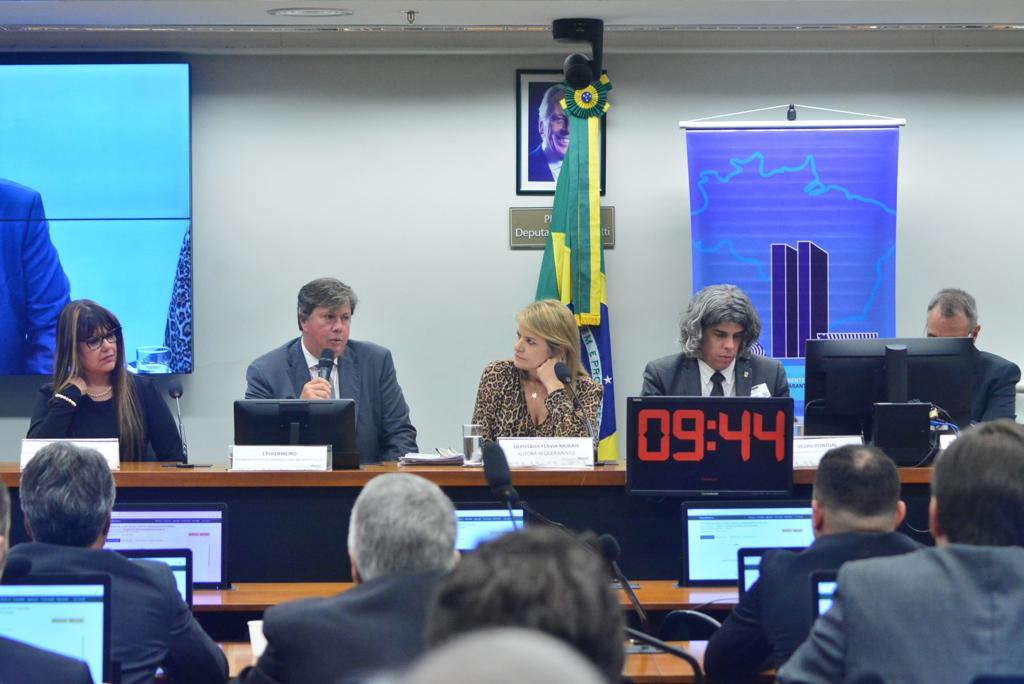 The event, chaired by Federal Deputy Flávia Morais (PDT-GO), general coordinator of FrenID, took place at the Social Security, Social Assistance, Childhood, Adolescence and Family Commission. The audience was attended by several specialists and authorities, including the director-president of the International Institute of Identification (InterID), Célio Ribeiro.
With almost 30 years of dedication to the subject of identification in Brazil, Ribeiro emphasized that the International Day of the Missing Person is not a date for commemorations, but for deep reflections on the national reality. "Today we have newborn children being taken from maternity hospitals for human trafficking. The project for the National Identity Card (CIN) puts an end to several problems, from gaps in the amount of billions of reais in Social Security, to the abduction of children".
The director-president of InterID pointed out that the issue of identification goes beyond numbers and statistics. "A single child separated from his family is much more serious than the resources diverted with identification fraud", he declared, concluding with a request to the legislative house: "This house needs to be attentive, working together with the Federal Executive, and joining forces to that there is a professional structure dedicated to the theme of identification in Brazil".
The debate reinforced the need for solid inter-institutional cooperation to ensure significant advances in identifying and protecting citizens, especially children and adolescents in vulnerable situations. The hearing promoted by FrenID not only highlighted the urgency of talking about identification in Brazil, but also reinforced the need for concrete action to guarantee the basic right to identity for all Brazilians.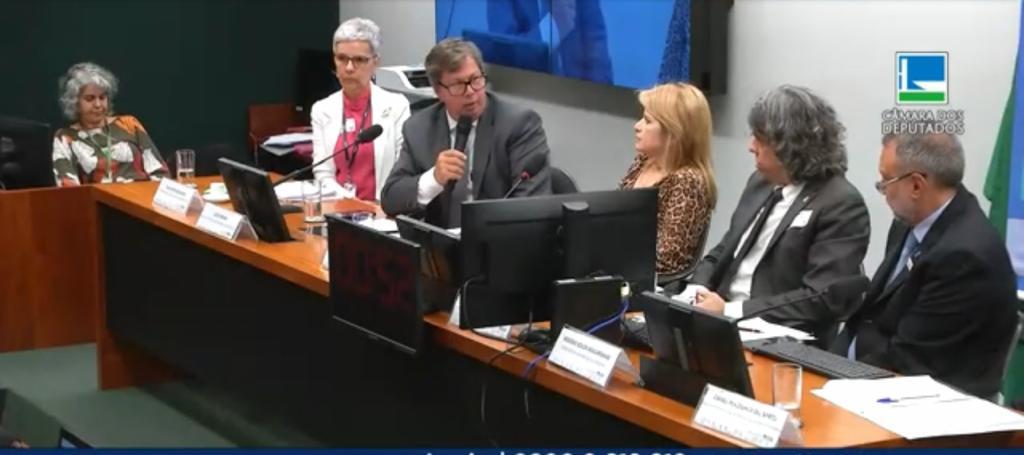 Finally, Célio Ribeiro made an appeal directed to Pedro Pontual, who occupies the positions of general coordinator of the Federal Executive Chamber of Citizen Identity (CEFIC) and deputy executive secretary of the Civil House of the Presidency of the Republic. Ribeiro requested that Pontual intervene in favor of the creation of a specific structure dedicated to the National Identity Card (CIN) project, emphasizing the importance of this measure for the success and effectiveness of the project in question.
Check out the full speech of InterID's CEO:
Check out the full Public Hearing link – https://www.youtube.com/watch?v=jlV0pCaf-q0
Below are links to the speeches of the other participants
Marta Volpi, CONANDA advisor – https://www.youtube.com/live/jlV0pCaf-q0?si=-HmlSDd4ckYV6oXe&t=733
Sílvia Cristina Xavier, coordinator at the Secretariat of Justice of Paraná – https://www.youtube.com/live/jlV0pCaf-q0?si=kWHhcitUyGa5Jmd6&t=1037
Pedro Pontual, deputy secretary of the Civil House of the Presidency of the Republic – https://www.youtube.com/live/jlV0pCaf-q0?si=JQHJha4Mngs0gs0b&t=1643
Rogério Mascarenhas, Digital Government Secretary – https://www.youtube.com/live/jlV0pCaf-q0?si=no_JFeUn-cRkXF32&t=2360
Marli Souza Rocha, Deputy Director of the Department of Epidemiological Analysis of Noncommunicable Diseases at the Secretariat for Health and Environment Surveillance – https://www.youtube.com/watch?v=jlV0pCaf-q0&t=3166s
Tula Vieira Brasileiro, coordinator for promoting civil registration and birth at the Ministry of Human Rights and Citizenship – https://www.youtube.com/live/jlV0pCaf-q0?si=VnX-tig9a3TQMEIy&t=3696
Rafael Perseghini Del Sarto, papiloscopist of the Civil Police of the Federal District – https://www.youtube.com/live/jlV0pCaf-q0?si=F7n3Xpj7vXKE4Eok&t=4589